Most Popular Watch Straps in 2022
You may easily improve the appearance of your watch by simply switching out the strap.
Sometimes an old watch needs an upgrade to renew your passion for it. Oftentimes, even the most exceptional watches are paired with straps of inferior quality or aesthetic ugliness.
Having a wide variety of watch straps to choose from is one of the most pleasurable aspects of the accessory.
Originally designed for the British military, the NATO strap is now a popular choice among watch enthusiasts. Originally, they were designed to keep a military member from losing their watch in the event that one of the spring bars broke.
This type of strap is made up of a single component. Nylon webbing is used to make the buckles, which are held in place by three keepers. Webbing comes in two lengths: one that wraps around your wrist and another that secures the timepiece to the longer strap.
Shop our large selection of NATO straps here!
The watch enthusiast community is split on mesh bracelets; some adore 'em, some despise 'em. Even if you don't like them, their history is fascinating.
During the 1970s, mesh bracelets paired well with professional diver's watches. One of the watches was the Omega Seamaster Ploprof 600m.
A marketing campaign by Omega stated that its chainmail bracelets were "shark-proof" and hence referred to them as mesh.
Rally straps have their roots in motorsport. In order to keep track of their lap times, drivers required a strap that would hold their timepieces securely in place without causing excessive sweating on their wrists.
Rally straps have holes to alleviate this issue and enable the skin beneath the strap to breathe.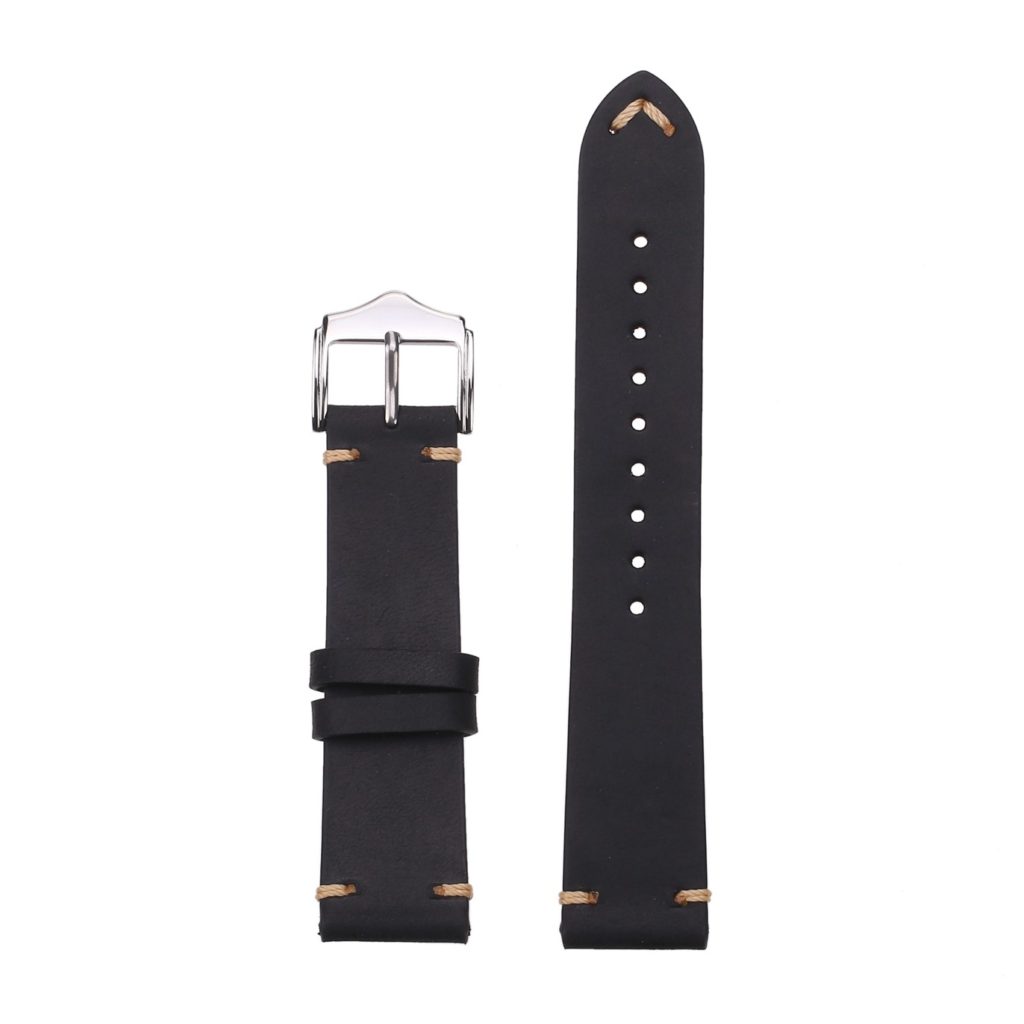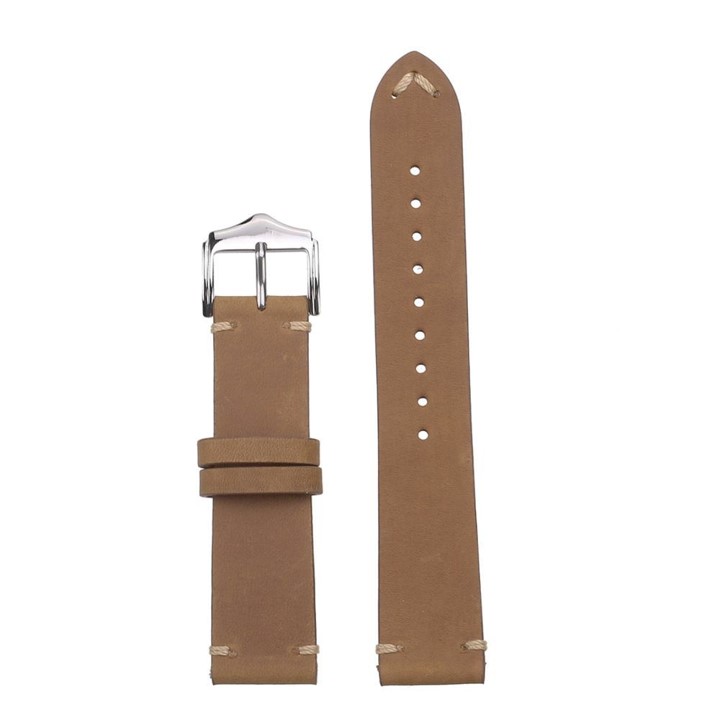 Showing off a Vintage Style Strap makes you appear as if you've walked out of a book from another era. Distressed leather and canvas with ragged ends are just two of the countless options. One of my personal favorites is the Crazy Horse Leather strap as shown in the above pictures. It is a great strap to consider when going for a vintage look as it looks better and softer the more you wear it.
Rubber watch bands is perhaps the most often used watch strap material, and it is often used as a default choice. Digital and smartwatches, as well as certain dives, have rubber straps. They're ideal for men who lead an active lifestyle, as they're both sweat and water-resistant. 
Suede watch band has become a fashion staple for today's men. Recently, this trendy style has found its way into the world of timepieces after becoming popularized in high-end fashion.
Suede Watch Straps are available in a broad selection of colors and stitching styles, making them a magnificent addition to any timepiece.
Shop our selection of Suede Watch Bands here!
The majority of watch straps, in case you haven't noticed, are the result of necessity. Bund straps are the same. It was during World War II that these bits of leather were used to insulate German pilots from the cold.
Temperatures in cockpits at high altitudes were so low that a watch case might inflict frostbite on a pilot's wrist. Watches may quickly become dangerously hot when they catch fire, inflicting serious burns long after the pilot has ejected from the plane.
When it comes to the watch game, it's all about violating the rules as much as it is adhering to time-honored practices.
If you want to wear a certain timepiece in a particular way, go ahead. If you choose, you may wear your dress watch on an Engineer bracelet and your Diver on a rally strap. You get to wear it and enjoy it.