Most Googled Watch Straps & Watch Bands Questions in Canada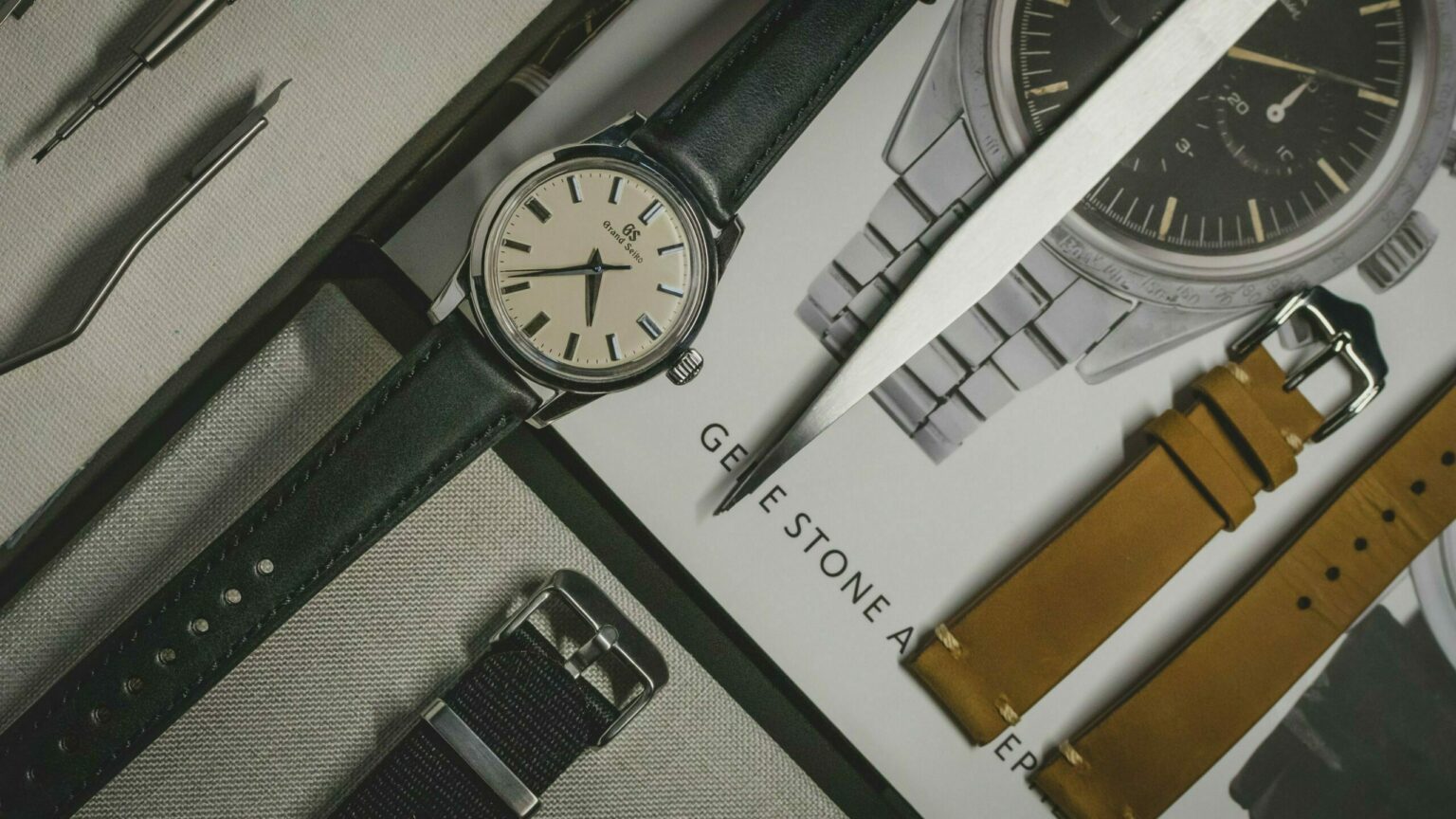 In this article we tackle the most Googled questions about watch bands in Canada!
Can watch straps be changed?
Absolutely with a few exceptions. Most of watches have standard lugs ranging from 18mm to 22mm. These can be changed easily and you can change them yourself.
The watch straps that cannot be changed, are watches with an integrated bracelet such as an Oris Aquis, a Tissot PRX or an IWC GST. These watches don't have standard lugs and will require a custom-made strap.
To change your watch strap here's a very complete guide from Gear Patrol that will help.
Are watch straps interchangeable?
Watch straps are interchangeable if they share the same lug configuration and the same lug size. Please refer to our size guide, to know what lug size is your watch and see a good example of what are standard lugs!
Are watch straps universal?
Watch straps are not universal. Only watches with the same lug width can be interchanged. Please refer to our size guide to know the lug width of your strap.
Are rubber watch straps good?
Yes, most of the rubber straps are good. Keep in mind that they are different quality of rubber watch straps. The best type of rubber is FKM rubber. It's more resistant and smoother.
At Watch Straps Canada, all of our rubber straps are made from FKM rubber. You can browse our inventory here.
Where to buy watch straps?
There is a multitude of aftermarket strap websites from which you can find watch bands. For the best price in Canada, you can shop at Watch Straps Canada. We are also the only one that ships for free all orders and provide a free strap removal tool and spring bar.
Can all watch straps be changed?
Again, the majority of watch straps can be changed. This will depend on your watch configuration. If you have a watch with standard lugs, it will be very easy to find and replace your watch band.
What are NATO watch straps?
NATO straps are watch band made from one piece of nylon. They are very practical, stylish and resistant. NATO straps have a very fascinating history that goes back to the world wars.
Find out more about the history of NATO straps by reading our article about it!
Browse through our NATO strap selection here!
How thick should a watch strap be?
Between 2.5mm and 4.5mm is ideal for maximum comfort. Padded watch straps may be thicker than that.
Which watch strap is best?
The best watch strap is the one that best fits your watch and needs. At Watch Straps Canada, we have a variety of offering in terms of leather, suede, NATO, tweed, and rubber straps. 
Read our article on the most popular watch straps to find out more!
Which watch strap is most comfortable?
This is a very subjective question. As someone that sells and wears different types of watch bands, I think the most comfortable ones are NATO straps, a slim leather watch band (Under 3.5mm thick), and suede watch straps for their softness.
Can leather watch straps get wet?
The shortest answer is, no—it's not safe to wear your leather watch strap during a shower or a swim.
Water can damage a leather watch strap and causes it to stain and prematurely wash away the protective coating and oils that help keep the leather supple, and causes cracks, breaks, and splits in the leather.
Additionally, the absorbed water in leather can furthermore cause mold or fungus, hence causing more damage to the strap.
Having said that, most leather straps can resist a few water drops here and there and depends on the quality of the leather used for the strap.
For more details, we wrote an article dedicated to that question! Here's the link.
Can leather watch straps be shortened?
Yes, leather watch straps can be shortened, but it does not always give a good result. Before trying to shorten your leather watch strap, consider adding holes to it and/or shop for a shorter strap. NATO straps on their end can be shortened easily, there are tons of articles and videos online that describe how to shorten one.
How to change watch bands?
Changing watch bands is an easy task with the right tool and some practice. Gear Patrol has a great guide that explains it in detail. Access it here!
Can apple watch straps be changed?
Yes, apple watch bands can be replaced easily. They can be slid on or off your watch. All watch bands at Watch Straps Canada can be mounted on your Apple Watch as long as you buy the adapter with your straps. 
Here's an article from Apple that described how to change your apple watch band.
Why are watch straps so expensive?
Watch straps can be purchased at different prices, the reason for that is quality and markup. A good quality watch strap does not cost that much to produce, more often than not, the prices are high due to marketing effort.
If a leather watch band is expensive make sure to look at the quality of the leather, if it's exotic and or full grain leather, then the high price is justified. If not, then it should be under 50.00$
In the case of NATO straps, expensive NATOs are not worth the price. At Watch Straps Canada we sell NATOs at the best price in Canada and they're made with high-quality nylon.
Which way does a watch strap go?
The normal way is to have the buckle at 12. However, you can wear it how you prefer, more and more, people are wearing their watch bands the other way around.
How to know the size of the watch straps?
The size of your watch straps will depend on your lug width. Please refer to our size guide to know the watch band size of your watch.
What are watch straps made off?
Watch straps can be made from various materials such as, nylon, leather, suede, rubber, silicone and more!
What are the watch band size available?
The most common watch band size are 18mm, 20mm and 22mm. However, some watches might require different sizes than that. At Watch Straps Canada we offer less common sizes such as 19mm, 21mm and 24mm.
Should your watch band match shoes?
Simple answer: Yes! Definitely!